For a limited time we'll be offering custom-built websites for our clients, we design the concept UX & UI that meets your business needs and then our engineer builds it for you as part of our web design service.
How custom designs can
help your business
First, we get to know you can your business and how your business works.  We'll make suggestions and listen to your ideas and we'll come up with a design that suits your needs or you may have a design in mind like the way your current menu looks or a design online...
If you're a restaurant for example we can add your menu to the website which will not only be easier for your users to access, it will be easier for you to edit and easier for search engines to read.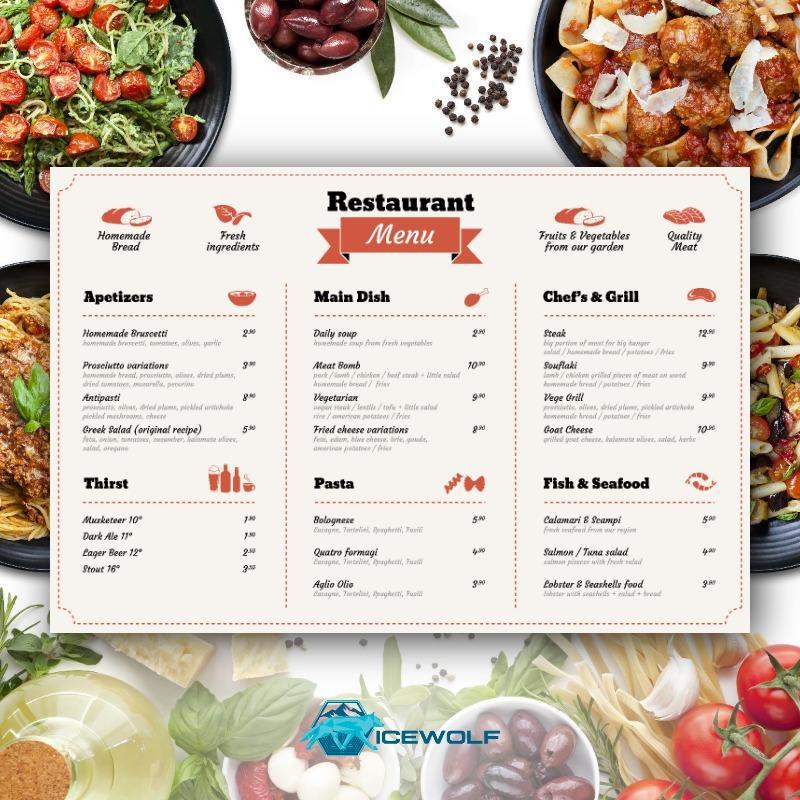 Customise the
user experience
Depending on your business the user experience you need for your customers can vary, we strategize how the user is expected to behave on the website, for example, if you're a service-based business like a tradie, putting a contact form requesting a quote at the top of the page is a good strategy as the customer needs the service in a hurry.
For other businesses, we'd add the call to action buttons that connect to a custom contact form which will then send you an email with their request.  Analytics can help us track the user's actions on your website so we can figure out is the strategies in place are actually working.
Customer

Base

Icewolf can help you build up your client base it remembers and stores your customers securely, so you can start building your mailing list now.



Professional

Looking

Most websites built on the internet use Themes which can make a lot of websites look similar however with custom designs you can get something unique and professional rather than being just another website.  



We build from scratch with
Professional Coders
All our designs are done professionally and are support by us.  Don't worry about security, bugs or responsive layout, and more... We'll handle all of that for you. 
Ongoing
Support
We build and support our designs, we do maintain ownership over the blueprints of each design, this means we support it and you do not need to worry about bugs 
Easy

Maintainance 

When building the designs, we can create editing tools for you to edit the design when you need to change the content or the design its self.  This is ideal for non Managed Hosting plans.